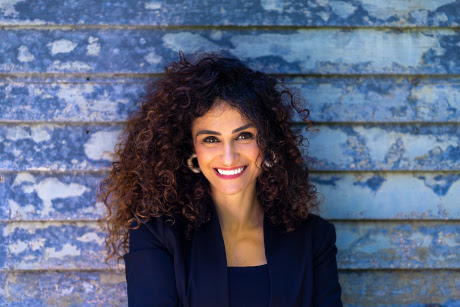 It is our pleasure to announce that Dr. Marwa Zaatari, CSO at Blue Box Air, will be presenting the topic of "Air Cleaning (Particulate Filtration, Portable and In-Duct Air Cleaners, Coil Cleaning) and Airborne Infectious Diseases" for our December Virtual Meeting!
Presentation Description:Air Cleaning (Particulate Filtration, Portable and In-Duct Air Cleaners, Coil Cleaning) and Airborne Infectious Diseases
This course provides an overview of air cleaning to minimize infectious diseases spread using ASHRAE COVID-19 filtration and disinfection framework. How to select particulate filters, air cleaners, and how to determine coil cleaning frequency and design considerations with respect to pressure drop, efficiency for different particulate size, by-pass, clean air delivery rate, and by-products will be reviewed. Different approaches using one or combination of control methods will be compared from energy and indoor air quality impact.
Speaker Bio:
Dr. Marwa Zaatari is Chief Science Officer at Blue Box Air. She leads the research of "Air as a Service" around heat exchanger coils, filters, and IAQ measurements to design and operate buildings for optimal energy and people efficiency.

Dr. Zaatari has extensive experience in identifying and quantifying the sources, fate, and transport of indoor air pollutants, building energy and environmental management, assessing performance-based procedures of HVAC ventilation and air cleaning, and developing and applying models for energy efficiency, indoor air quality, exposure assessment, and economic impacts of indoor air pollution.

Prior to joining Blue Box Air, Dr. Zaatari was Vice President of Building Solutions at enVerid Systems since 2015. She lead design of ventilation and filtration/sorption systems in buildings, integration into HVAC systems, and was responsible for managing customer-site installation and ongoing operations and field service.

Dr. Zaatari earned a PhD in Architectural and Environmental Engineering from the University of Texas at Austin with a focus on the built environment and a master's degree in engineering management from The American University of Beirut, Lebanon with a focus on energy management.

Dr. Zaatari is an ASHRAE Distinguished Lecturer and a member of several ASHRAE Committees, voting member of Standard 62.1, Chair for TRG4 Indoor Air Quality Procedure, Vice Chair of MTG.HWBE Health and Wellness in the built environment, Vice Chair of TC2.3 gaseous removal contaminants, Voting Member Standard 145.2 laboratory test method for gas-phase air cleaning systems, IAQ2020 Conference organizer, LEED Committee member, and ex-Chair of LEED IAQP Working Group.
Cost: Free to ASHRAE members

Agenda:
Tuesday, December 15th, 2020
12:00 – 1:00 PM – Presentation

Location:
Virtual Meeting (Via Zoom)
https://hga.zoom.us/j/4550689254