Douglas Reindl, PhD PE- ASHRAE 15 update
The Wisconsin Chapter of ASHRAE is proud to announce that on October 17th Doug Reindl will be presenting "ASHRAE 15 Update".
Speaker Bio: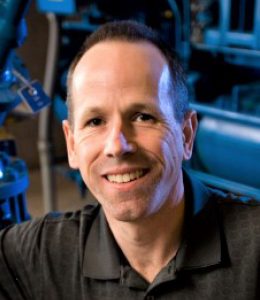 Douglas Reindl is a professor and chair with appointments in the Department of Engineering Professional Development and Mechanical Engineering at the University of Wisconsin-Madison. In addition, he is the founding director of the Industrial Refrigeration Consortium (IRC) at UW-Madison. He received his B.S. in Mechanical Engineering Technology from the Milwaukee School of Engineering and his M.S. and Ph.D. degrees from the University of Wisconsin-Madison. He is a registered professional engineer in the State of Wisconsin and actively involved in ASHRAE, IIAR, and IIR.
Professor Reindl is an ASHRAE Fellow and a past recipient of ASHRAE's Distinguished Service Award. HE was the first recipient of ASHRAE's George C. Briley Award for the best refrigeration article in the ASHRAE Journal. He is a past chair and currently serves as a member of ASHRAE's Standard 15 committee – Safety Standard for Refrigeration Systems. Professor Reindl has published 7 books and over 100 technical papers on topics including: industrial refrigeration, building mechanical systems, energy systems, and solar energy.
Presentation Description
Standard 15 (Safety Standard for Refrigeration Systems) is one of ASHRAE's oldest standards dating back to 1919. The purpose of Standard 15 is to specify safe design, construction, installation, and operation of refrigeration systems. All engineers that work with building mechanical systems should have a basic understanding of this Standard and for those engineers that work closely with refrigeration or chilling systems must have a deeper understanding of this standard and its requirements. This presentation will provide a review of Standard 15 and highlight recent changes to the standard. Common misapplications of the standard will be presented and discussed.
GBCI Approved | 1 CE Hour | 0920014344
AIA Approved|1LU/HSW|REINDL01
Registration and itinerary for the October Meeting are below.
Cost: Free to ASHRAE members, $15 for guests
Agenda:
October 17th , 2019
11:00 – noon – Networking
noon – 1:00 PM – Presentation
Location
Ring and Du: 17400 W Capitol Dr, Brookfield, WI 53045