Thomas M. Lawrence, Ph.D. – ASHRAE Standard 189.1 and the International Green Construction Code
The Wisconsin Chapter of ASHRAE is proud to announce that on Thursday December 19th Thomas Lawrence will be presenting " ASHRAE Standard 189.1 and the International Green Construction Code ".
Speaker Bio: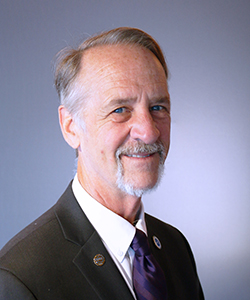 Dr. Lawrence is the Mechanical Engineering program lead with the University of Georgia, and has 35 years of professional experience. He spent the first 18 years in industry and after going back for his PhD at Purdue he has been at UGA since January 2004.
Dr. Lawrence is the past chair of ASHRAE Technical Committee 2.8 and is a member of the committee that wrote and maintains ASHRAE Standard 189.1 for High Performance Green Buildings. As an ASHRAE Distinguished Lecturer, he gives seminars on green building design at venues around the world. Dr. Lawrence was named an ASHRAE Fellow in 2016 and is a Director-at-Large on the Board of Directors for ASHRAE.
Dr. Lawrence has a B.S. with Highest Distinction in Environmental Science from Purdue University (1978), a M.S. degree in Mechanical Engineering from Oregon State University (1982) and a second M.S. degree in Engineering Management from Washington University in 1989. He received a Ph.D. in Mechanical Engineering from Purdue University in the spring of 2004.
Presentation Description:
ASHRAE, in conjunction with the U.S. Green Building Council and the Illumination Engineers Society, developed Standard 189.1 for the Design of High Performance Green Buildings with the initial release occurring in 2010. The Standard provides the minimum requirements for a high-performance green building, and was developed with the intent to provide a balance of environmental factors involved with designing, building, and planning for the operation of buildings. Since the initial release, the Standard has continually evolved as a result of changes in the industry and in relation to other Standards such as 90.1 This session provides a detailed summary of the key changes that are being incorporated in the release of the 2017 version of Standard 189.1 and how this Standard will relate to the International Green Construction Code with the 2018 code cycles revisions.
Registration and itinerary for the December Meeting are below.
Cost: Free to ASHRAE members, $15 for guests
Agenda:
December 19th , 2019
11am -12pm Networking
12pm – 1pm – Presentation
Location
Trane (Milwaukee Office) 234 W Florida St, Milwaukee, WI 53204